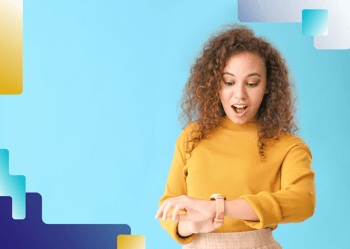 Whether you're opening a branch of your business in a new location or undergoing an office expansion, your access to the Internet is vital. Too many companies switch locations believing that getting a network up and running is always fast and easy — as if getting the Internet last minute is something any ISP can do for them.
In fact, this can't be further from the truth. Recent supply chain issues and well-known delays with fiber installations can seriously impede your operations when you rely on an Internet connection to do business; often for months.
Supply Chain and Fast Internet Installations
While supply chain problems worldwide may be old news, it still factors into preventing fast Internet installations. One reliable report warned that shortages affecting nationwide carrier fiber installations in 2021 would continue and even worsen throughout 2022. This impacts new construction for residential and commercial applications, as well as scheduled infrastructure projects and new installations into rural areas.
The National Rural Broadband Association claims that providers won't have access to as much as 30-40% of what is needed to carry out installations, and some installers are waiting up to 71 weeks for supply deliveries. This includes vital components like semiconductors, fiber optic cable, steel sheathing, and PVC. Even skilled workers to perform fiber network installations are in short supply.
Traditional Delays in Fiber Internet Last Minute
Businesses and organizations that require Internet last minute for quick relocations or new additional branch locations may be stunned when informed that a normal fiber installation can take 90 days or more. And, considering the supply chain problems mentioned above, the 90-day timeframe may be grossly optimistic.
The obstacles to fiber installations are many, and any one of them can bring things to a halt; combined, it's a wonder anyone ever gets a completed fiber network.
Location Problems — if your new location is not near an existing fiber hub, just laying the fiber optic cable to reach you can be an enormous challenge.
Building Obstacles — if problems exist with getting access to your building to install the necessary network infrastructure, or or the building itself is not conducive, it can add weeks onto your installation timeframe.
Physical Barriers — laying cable can be delayed from physical barriers like rock, waterways, roads, bridges, railroads, and even historical buildings.
Administrative Hurdles — permits and permissions to cross boundary lines can present enormous administrative hurdles that make needing Internet last minute impossible.
Unexpected Costs — many of the above hurdles can mean extra costs for your fiber network buildout. Extra conduit, required permits, barriers that require special means to overcome, and more can tack on many unexpected costs that delay your Internet installation.
Get Fixed Wireless for Fast Internet Last Minute
An option does exist when you need fast installation of the Internet last minute — Fixed Wireless offers reliable, high-speed enterprise Internet service. Fixed wireless Internet from MHO is guaranteed to be up and running at your business location within 10 business days of signing a contract.
Fixed Wireless Internet provides:
Fast Speed with Scalable Bandwidth - beginning at 20Mbps, your requests for an increase are typically handled on the same day. Plus, enjoy full duplex-synchronous upload and download speeds with extremely low latency.
Guaranteed Reliability - reliable service means your SLA guarantees 99.99% uptime for seamless business operations.
FCC Licensing for No Interference - Carrier-class, FCC-licensed, point-to-point microwave connections avoid interference with other channels and provide the fastest routes to the Internet.
Better Security - Static IP addresses, Border Gateway Protocol (BGP) Routing, Layer 2 and Layer 3 options.
Superior Customer Service - Best in Class 24/7 monitoring and support to handle any problems or service requests quickly and efficiently.
When you need Internet last minute for moves, relocations, or expansions, depend on Fixed Wireless and MHO. Contact us today to investigate availability in your area.