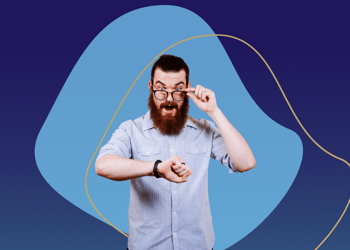 Disruptions to the supply chain across the world is old news. What is current and unwelcome news are all the price hikes, shortages, delays, and many other dilemmas caused by this global disruption. Installing fiber Internet infrastructure is not immune to the wave of supply chain disruptions. The supply chain issues seem to be impacting fiber installations at a higher proportion.
A recent study by eMarketer cited a delay in a nationwide carrier fiber installations for 500,000 homes 2021. They also warned that these shortages will impact other fiber installers. This slows the progress on scheduled infrastructure projects as well as installations in rural communities. New constructions of both offices and homes will be impacted.
Although the money is available for municipalities, the supply issues could cause the timeline for upgrades to be severely delayed. According to the National Rural Broadband Association, providers won't have access to as much as 30-40% of what is needed. Some installers are waiting up to 71 weeks for supply deliveries.
What are the Key Shortages Delaying Fiber Installations?
A single fiber optic cable is made from numerous tiny strands of coated glass fibers. Smaller than a human hair, these fibers carry information that is coded into light pulses for lightning-fast transmission. But more goes into a fiber installation than glass fibers.
Shortages in many other necessary materials are delaying fiber installations, in some cases up to a year or more from initial planned buildouts. Such items as PVC, PE, steel sheathing, aramid yarn and more that are included in an actual fiber optic cable are in great demand and short supply.
Another vital component affecting the delay in fiber installations is semiconductor chips. These important items have also caused serious delays in the automotive industry, and they play a significant role in fiber optic network communications. Although U.S. chip makers have pledged to enlarge production plants for semiconductor chips, this could take years before it affects the current shortage.
An unexpected shortage of skilled workers in telecom is also factoring into fiber installation delays. The Wireless Internet Service Providers Association (WISPA) stated, "Infrastructure has to make it out to areas that lack broadband, but a major stumbling block to that is the skilled expertise needed to realize new connectivity."
Trained and experienced people are necessary to build telecom networks. The nationwide shortage is only now being addressed, meaning the first wave of new workers to start reducing the shortage could also be a year or more in coming.
What Other Options Exist?
With the continual news of shortages being in the forefront, it can seem like there are no other alternative solutions. Thankfully, there are options. Fixed wireless has not seen the same issues as fiber and other cable line forms of Internet. This has to do with the amount of material needed for these installations. Because fixed wireless Internet relies on radio waves, it does not have some of the same limitations resulting from supply chain issues.
Get a dedicated connection with MHO that is extraordinarily reliable (99.99% guaranteed), in just 10 business days or less. Through a point-to-point microwave technology, connectivity is just as robust as a fiber connection. So how does that compare to waiting months for a fiber optic cable buildout?
Weather is not a factor with a dedicated fixed wireless Internet link, as it can be with satellite and even cable installations. MHO fixed wireless with adaptive modulation increases the reliability of your data transmissions, even in inclement weather.
In fact, when natural disasters strike and destroy existing Internet infrastructure, fixed wireless is often the go-to solution to quickly get communications in place for emergency crews and disaster relief teams.
Dedicated fixed wireless Internet is fast, secure, reliable, easily installed, and makes a great primary or redundancy solution for your business Internet and networking needs. Contact MHO today to investigate availability in your area.