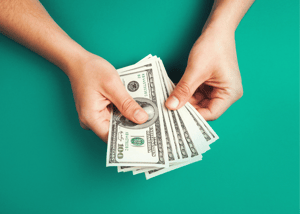 Although modern businesses require high-speed Internet, the costs of building fiber Internet can be higher than anticipated. Things are never as they seem — especially when you don't read the fine print. There are many unanticipated costs to building fiber Internet connections, and you can believe these costs will be passed on to you.
Possible Fees and Costs of Building Fiber Internet
The worst possible mistake you can make when seeking a high-speed business Internet connection is to believe what the sales representative tells you instead of reading the actual contract. Many of the unanticipated costs of building a fiber Internet connection are outlined in the voluminous contract you are far too busy to read. Some of them include the following.
Activation & Installation Fees
Installation costs are one-time fees, but they can add a considerable amount to your overall cost, especially when fiber optic cable must be run from the closest junction to your building before interior installation can even begin. Plus, an activation fee is really a simple way for ISPs to make more money by charging for something they have to do anyway.
Equipment Rentals
This is often included in the overall cost for businesses, but it will be outlined in the contract if this adds an ongoing, yet hidden, cost to your monthly service fee. If you are being charged for renting your equipment and you have several floors needing service, this can be an astronomical charge.
Monthly Service Fee
Your monthly service fee is the visible cost of building a fiber Internet network for your business, but what does it include? Does it only cover your Internet service? Are equipment rentals included? Are other, smaller fees included for hidden or non-essential services? Another consideration is if this rate will rise after the initial contract period. Although this is a typical trick for residential Internet and not common with businesses, you could be getting a "good deal" because you are signing up for a temporary introductory price.
Late Fees, Cancellation Fees, & Reconnection Fees
Any trouble you have paying your bill and you could incur these fees. They are typically cash cows for ISPs, so expect them to be steep. Cancellation fees and reconnection fees are usually based on a percentage, and this can be ridiculously high.
Time, Service, and Reliability Factors
Even more deeply hidden costs of building fiber Internet for your business is the costs in waiting for installation, costs in waiting when you need service, and the costs when you suffer downtime. Many fiber installs are months behind schedule, leaving businesses scrambling for make-do solutions. And, even after your installation is finally completed, getting necessary service involves a far-too-long wait on the telephone only to receive the news of an even greater wait for a service request action.
Perhaps most costly of all is the downtime you may suffer from an unreliable ISP. In business, every second you are disconnected, you are losing money, opportunities, and reputation points. These are costs that can be virtually incalculable to your business; and don't expect your sub-standard ISP to make up the difference.
Dedicated Fixed Wireless Internet with MHO
There is a high-speed business Internet option besides fiber: MHO Dedicated Fixed Wireless. A fixed wireless Internet connection provides fast, reliable, secure service, in many cases, even faster than a dedicated fiber connection. In fact, many companies are now opting for a primary fixed wireless connection with fiber as the backup!
Fast Installation
MHO guarantees a completed Fixed Wireless Internet installation within 10 days of signing a contract and obtaining roof rights to install your equipment. Hard to believe? Want some proof?
FCC License
Every MHO connection is FCC licensed. Each license is assigned to your businesses' specific connection, which helps prevent your network from encountering service interruptions and keeping your connectivity secure.
Guaranteed Reliability
Fixed wireless Internet is completely reliable and durable. Our business class standard Service Level Agreement guarantees a minimum of downtime, with a reliability rate of 99.99%!
Scalable Bandwidth
When you need an upgrade to keep pace with a growing business, we provide scalable bandwidth from
20 Mbps to 1 Gbps. Most requests are handled the same day or within minutes.
Advanced Technology
MHO uses only the most up-to-date carrier-class, full duplex radios with the latest in point-to-point microwave technology. This includes a multi-protocol Label Switching (MPLS) core network designed for fast reroute and core redundancy.
Impeccable Customer Service
We are here to serve you after your installation is completed. We proactively monitor our network 24/7 and service calls are handled immediately. If you do experience service issues, we will have you back in business within two hours or less!
When you need fast, reliable, and secure business Internet, fixed wireless is the best alternative to costly and time consuming fiber connections. Don't risk the costs of building a fiber Internet network when a much better choice is available. Call us today at 877-WANT-MHO to check for availability in your area.