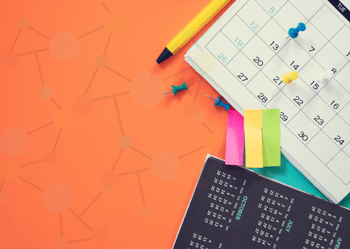 By now, everyone has heard about the Ticketmaster fiasco with Taylor Swift concert ticket sales. On November 14, Ticketmaster opened a Verified Fan presale registration, allowing registered Taylor Swift fans to buy tickets before general sales opened. Approximately 1.5 million fans were pre-selected at random, leaving out about 2 million others who had already registered.
Problems ensued with the payment and processing of these ticket sales, prompting Ticketmaster to cancel the general sale slated for November 18, leaving tons of fans with no way to purchase tickets. According to the company, they received 3.5 billion system requests, many from bots, causing its app to crash.
It is unclear just how many tickets were actually sold, and at the time of the general sale cancellation, Ticketmaster was unsure how many tickets were left for sale.
Among the many issues sparked by this event, Ticketmaster's failure to prepare its network for heightened demands is at the forefront of the discussion among networking specialists.
What is Capacity Planning and Why Is It Important?
Capacity planning involves determining the needs of an organization to meet changing needs in demand for its products or services. In terms of information technology, this involves determining the storage, hardware, software, and connectivity infrastructure resources that demands will require. Periods of heightened demands will require extra resources to handle the increased demands.
There is perhaps no better recent example of how important capacity planning is than the Ticketmaster fiasco with Taylor Swift ticket sales. Ticketmaster chose to blame her popularity and the fact that she had not had a concert since 2018, when this glaring fact should have driven them to have the extra resources in place to handle an unprecedented demand.
The resulting chaos has not only generated widespread fan frustration and distrust, but now congressional hearings are being scheduled to discuss monopoly concerns about LiveNation, the parent company of Ticketmaster.
Creating a Plan for Spikes in Traffic
Aside from the Ticketmaster fiasco, holiday shopping is now in full swing and its essential for e-commerce sites, warehousing, and logistic facilities to plan accordingly to handle the high traffic for the 2022 season. Amazon recently had an outage amongst more than 12,000 customers who were unable to checkout. Previously, such outages and malfunctions typically costs the major online retailer about $1.2 million per minute.
Capacity planning involves several steps to evaluate current resources, estimate future demands, and create a plan to handle traffic spikes and eliminate congestive risks.
Determine Your Current Network Status — Benchmarking
Evaluate your current network topology and available capacity/bandwidth across the key points of your network. What is your maximum capacity? What about the applications running on your network? Measure latency and other slowdowns. Remember to consider the capacity needs of any new devices, software, or equipment you plan to add to the network in the near future. This information provides you a baseline or benchmark from which to begin your planning.
Inventory & Map Your Network
This inventory should include a complete listing of all your network equipment and measurements of the data throughput of each piece, specifically including network links uplink and downlink rates. A network management tool can be helpful to highlight data usage, allowing you to easily spot possible areas of congestion.
Understand Your Average and Peak Usage
Actively monitor and record your network activity over a predetermined period of time to discover peak times of usage for each day, week, and month. Digital tools are available to capture "net flow" measurements that make this easy to determine, allowing you to better identify potential bottlenecks. An important part of this step is to determine which applications use more bandwidth and could be better utilized for network efficiency. An example of this would be scheduling resource-heavy applications to run at different times.
Estimate Future Capacity Demand
With an understanding of your current capabilities, you can now make estimates for future demands and if your current network capacity is capable of handling any spikes. Where do you foresee increases in demand? What network additions (handware, software, storage, bandwidth) are needed to prepare for increased demands? How soon can these be implemented, tested, and verified before the anticipated demand occurs?
Eliminate Possible Congestion Areas
Some suggested remedies for alleviating congestion include:
Increasing available bandwidth

Purchasing new communications equipment

Rearranging your network configuration to balance the load across the network

Scheduling applications to run at different times to reduce the load at peak times

Use of bandwidth efficient, lower latency fixed wireless networking

Prioritizing traffic into high and low priority and asserting the appropriate QoS rules

Prioritizing a reliable internet connection that is easily scalable to meet rising demands

Having

redundant internet and networking systems

for backup capacity
Dedicated Fixed Wireless Internet and Networking from MHO provides lightning fast and reliable communication that is scalable to meet demands and can be installed quickly. It provides superior primary or secondary connectivity to meet redundancy protocols and keep your vital business network up and running even through peak demand periods. Contact us today to learn more.