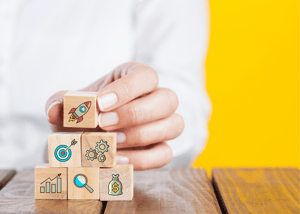 As the pandemic seems to be loosening its grip on society, we have witnessed a migration of tech and businesses to different areas of the country. We don't believe legacy tech hubs will go away, but the investment is spreading to new tech hubs that include Austin, Atlanta, Raleigh, Nashville, Miami, and Denver.
But with rapid growth comes its own problems. Aside from infrastructure, residential inventory, and cost of living increases, many businesses need to consider technical needs and requirements.
The Costs and Delays of Fiber
From a network perspective, fiber internet options could take several months to have ready. Already notorious for taking entirely too long to get installed and operational, creating a working fiber infrastructure in new tech hubs could take years. With COVID-19 related slowdowns and backups, you could be waiting far too long to make a fiber connection practical.
A large factor that has increased the wait time for fiber is the dearth of available materials needed for infrastructure installations. Many companies have suspended home fiber installations to try and meet the demand of businesses. New tech hubs will only see this problem become worse, as they may be starting from scratch or needing materials to build out rudimentary infrastructure.
Lack of adequate supply and the already slow buildout times for fiber will drive costs higher than ever. Expanding businesses that seek to take advantage of new tech hubs will not need the burden of extra high costs of a fiber buildout, plus extremely long waiting times for installations.
New Tech Hubs Need Diversity and Redundancy
Even if your business is fortunate enough to get set up with a fiber option, the need for diversity and redundancy still exists, especially in new tech hubs. How will you make sure you have the correct configuration for your uptime and security needs?
Internet Redundancy involves having two completely different means of connecting to the Internet — such as fiber and fixed wireless. One is used as the primary connection and the other is the secondary connection. If the primary connection goes down, the secondary or backup connection automatically carries the load.
Internet Diversity separates all the factors of how your redundant Internet connections provide connectivity to your business. This means your business enjoys two independent Internet connections that share no common points of contact. At outage to one provider does not affect the other, allowing your Internet connection to remain in use.
MHO provides exceptional networking and Internet connectivity with point-to -point fixed wireless. This type of technology uses a local network of completely independent radio towers to create an Internet connection between the provider and your other business locations.
Point-to-point Fixed wireless Internet is reliable and easy to install that businesses are choosing fixed wireless as their primary connection with fiber as a backup. Both access your property in different ways and come from different ISPs, providing the best local redundancy and diversity options.
MHO can get your business Internet connection within 10 business days. Contact us today at 877-WANT-MHO to check for availability in your area and learn more about fixed wireless Internet and networking solutions.