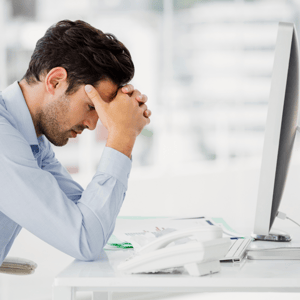 If the COVID-19 pandemic has taught us anything, it is that adaptability is vital. Our rapidly evolving world is causing a rapidly evolving Internet, too. This means increasing demands for new network infrastructure and redundancy protocols. As a result, it is becoming increasingly difficult for companies to get Internet and networking solutions in place to meet current and future needs.
Major Challenges to Fiber System Installations
Although fiber is viewed as a top-tier communications and networking solution, getting a fiber Internet and network system installed and set up is becoming more difficult as time passes. Fiber installations were notoriously slow before, but the pandemic has driven demand sharply upward, so that getting a completed fiber installation is a virtual nightmare.
Some of the major challenges include:
Massive Lead Times for Fiber Installations
Fiber Internet and networking solutions already have a reputation for taking entirely too long. On average, companies were told they would have to wait weeks or even months before a fiber installation could even begin, then more weeks before completion. As businesses are shifting to digital solutions for more operations, demand for reliable, high-speed Internet has skyrocketed.
Demand Has Outdistanced Supply
Overall, the pandemic caused a year's worth of growth in the industry in just a matter of weeks. So much so, that several major telecom companies canceled home installations for the indefinite future. Demand for increased availability and capacity has outdistanced the industry's ability to supply an adequate amount of materials to facilitate timely installations.
Cost of Fiber is Higher Than Ever
Never the most affordable option, the cost of a fiber installation is now higher than ever. Demand and shortages have driven up costs and made fiber solutions much less attractive for businesses, many of whom are already struggling due to the pandemic.
Where does this leave your company as you seek a viable Internet and networking solution, especially if you have a tight window for installation?
Fixed Wireless Internet and Networking Solutions
The most reliable and fastest-growing Internet and networking solution for businesses is Fixed Wireless Internet. The demands from the pandemic were predicted to expand the availability of fixed wireless connections by 20% in 2020 alone, with threefold growth worldwide through 2025. Why such a boom? Because fixed wireless works and is a much faster solution than a fiber installation.
Fiber vs. Fixed Wireless: What You Should Know
Speed
MHO offers fixed wireless Internet and networking with scalable bandwidth from 10Mbps up to 4Gbps. Most adjustment requests are handled the same day or within minutes. And, fixed wireless has extremely low latency, contributing to lightning-fast speeds that are equal to, and sometimes greater than, fiber options.
Reliability
MHO fixed wireless networking provides a Business-Class level SLA with service that is absolutely reliable, guaranteeing an uptime of 99.99% for your business operations. Plus, fixed wireless is not affected by weather and immune from cable breakages, unlike fiber.
Fast Installation
Forget waiting weeks or months for a fiber installation. Fixed wireless with MHO can be installed, up and running within 10 business days of securing roof rights to your building. Let us know your timeframe and we are happy to work with you in a pinch.
MHO provides fixed wireless Internet and networking solutions for numerous industries and businesses. Call us today at 877-WANT-MHO or check for availability in your area.