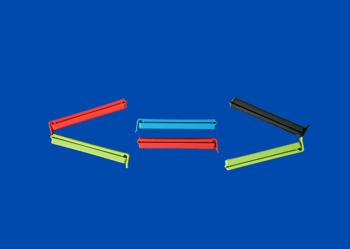 George Orwell put forth the allegorical truth in his pivotal work that "All animals are equal; but some animals are more equal than others." That controversial premise can often be applied to many other circumstances. This includes the realm of Fixed Wireless Internet and Networking.
Getting to Know Fixed Wireless
"A fixed wireless connection delivers broadband from the backbone of the Internet by using base stations to transfer a radio frequency from site to site." MHO provides all you need for reliable, clear, and efficient communications.
Benefits include:
Fast Install — MHO can

install your fixed wireless network

far faster than fiber or cable or cable connections can be excavated and laid. We guarantee that within 10 business days after securing roof rights, your service will be up and running.
High Download Speeds — MHO fixed wireless provides

scalable bandwidth

from 20 Mbps up to 1 Gbps. Most requests for bandwidth changes are handled the same day.
Low Latency —

Lower latency is always better

. With an MHO fixed wireless connection, the signal only travels from your site antenna to the nearest tower, which is usually within about 10 miles or less.
Better Security — MHO fixed wireless' state-of-the-art, point-to-point microwave technology utilizes

Multi-protocol label switching

(MPLS) technology, which creates a private pipeline for your traffic.
FCC Licensing —

A license

guarantees legal operators a secure, clear, unused frequency over which to operate their radios. Any interference by other parties is handled by the FCC, which can levy fines or prevent unlicensed users from using the airwaves.
Carrier Grade Equipment — Get state of the art equipment providers use for their backbone network directly at your location for the highest level of quality service.
But… Not All Fixed Wireless is the Same
While Fixed Wireless is basically a radio communications system that connects users, not all wireless is the same. MPLS core, FCC licensing, point to point vs. multipoint to point, SLAs, and more can offer different types and levels of service. Choosing a provider must take into account your requirements as a company. Here are some specifics about what makes fixed wireless solutions different from each other.
MPLS Core
Multi-protocol label switching (MPLS) creates highly efficient routes for transferring different types of data. In MPLS, when a packet of data first enters a network, it is assigned to a "Forwarding Equivalence Class" (FEC) and given a label. Each router in the network routes the data packet according to this FEC label. This allows voice or video traffic to be routed faster, along channels with lower latency. MPLS can, therefore, offer faster scalability, higher performance, higher bandwidth, less network congestion, and a better end-user experience.
FCC Licensing
FCC Licensing guarantees that your fixed wireless microwave radios operate clearly on your own unique frequency. No competing with other nearby operators or services for bandwidth and security. Unlicensed radio is restricted and suffers from greatly reduced performance. Imagine trying to have a conversation in a crowded room. Your FCC-licensed channel from MHO provides guaranteed clarity and security.
Point to Point vs. Multipoint to Point
A point-to-point (PTP) wireless configuration connects only two locations, one with a transmitter and the other with a receiver. There are no other connections to or from this wireless radio link; therefore, low latency and reliability are key benefits.
A multipoint-to-point (PTMP) wireless configuration features a single transmitter sending data to multiple receivers at different locations. This type of configuration, also called a broadcast network, is ideal when sending small amounts of data to multiple locations or users.
Service Level Agreements (SLAs)
Different service providers offer a wide range of Service Level Agreements to customers. Generally, business-level service has better guarantees than private, home services. But, you should always read through the SLAs carefully to see exactly what is and is not provided. Key points that warrant your attention include:
Uptime

Packet delivery

Latency

Response time

The credits given for violation of SLA
A representative from MHO can explain more about these and other considerations when you call to schedule a consultation about Fixed Wireless Internet and Networking Solutions for your business. Call 877 WANT-MHO today to ask about the best fixed wireless options that meet your current and future needs.