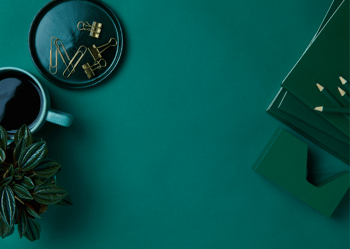 After a year of working through a global pandemic, everyone knows that work is forever changed. Remote work was just a hot topic that some were privileged to explore pre-pandemic. Now it has morphed into what is now called hybrid office work. Regardless of how much you know about this new concept, IT for the hybrid office is a likely concern in your future.
What is the Hybrid Office?
Basically, the hybrid office offers workers the flexibility to work from where they are the most productive. This can be in a traditional office setting, a remote location (like home or the local coffee shop), or any mix of these options. This new working format allows for flexible schedules and team settings, as long as the work gets done on time.
For example, a typical hybrid office worker may plan ahead for contingencies like this: "I'm working in the office a few days this week to be sure the team is on the same page, because my parents are visiting next week and I'll likely work from home while they are here." The format of the hybrid office is fluid, always shifting, and never static.
If you plan to provide your workers with the freedom and flexibility to work in a hybrid office environment, you must also offer the support that is needed to make this feasible. This means IT for the hybrid office that takes into consideration a flexible workplace design and technology solutions that allow for effective communication and collaboration.
Variations of the Hybrid Office
Some companies have created their own versions of a hybrid office that stipulate certain days or hours in the office alongside other days or hours of remote work. For example, some have just set a standard three days of remote work, two days in the office, and two days off each week. Others have attempted to develop a way for employees to track hours in both the office and remote locations, only stipulating that each employee complete 40 hours of work per week.
Many businesses that have adopted the hybrid office model have turned completely away from traditional office practices and only require projects to be completed, ignoring time clocking or reporting. This is happening more and more as businesses realize how productive their employees are in remote work situations. In fact, a recent report surveyed over 9,000 workers and discovered that 83% preferred some sort of hybrid office model that allowed them to work remotely at least 25% of the work week.
Still more are converting the typical office into more of a collaborative center without cubicles or individual workspaces. Work that can be done remotely is handled away from the office, while meetings or planned collaborative sessions are conducted in the new open office setting. And this is done as needed, not on a set schedule or predetermined number of hours.
Adopting IT for the Hybrid Office
Obviously, if this new normal for flexible work environments is on your near horizon, you need to ensure that your network is adaptable to hybrid office realities. MHO can help you with IT for the hybrid office setting, including secure, reliable networks and scalable bandwidth for necessary upgrades along the way.
The three primary concerns will be:
Secure Connections & Access - your remote workers need to be as secure at remote locations and on different devices as they are on your in-office equipment.

A VPN that works in tandem with your office network

is a must.

Enhanced Communication & Collaboration - workers still need to communicate and share work and ideas, even from remote locations. Cloud storage and hosted applications help to create a digital workplace where employees can meet and collaborate from anywhere at any time, and from any device.
Reliable Networking Service - IT for the hybrid office requires business-class reliability and superior customer service to maintain a constant uptime and operating tempo. Our Multi-protocol Label Switching (MPLS) core network is designed for fast reroute and core redundancy.
You will also want to establish communication protocols, accountability guidelines, IT protocols, and outline your company's provisions for working remotely and in the office. This guide from MHO can help.
Contact us at MHO to check for availability in your area and let's talk about how we can help you upgrade your IT for the hybrid office of tomorrow — today!