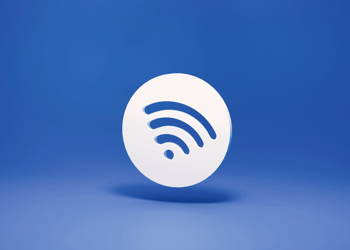 What do you really know about dedicated wireless Internet? Fixed wireless can seem mysterious, which is why it is often misunderstood. Dedicated fixed wireless Internet connections are just as reliable as a fiber connection — in fact, even more reliable! Get the facts on dedicated wireless Internet and enjoy some fun facts.
What is Dedicated Fixed Wireless Internet?
Microwave dedicated fixed wireless Internet solutions use high-frequency radio waves to provide high-speed Internet connectivity for businesses. This high-capacity microwave radio link requires an absolute minimum of infrastructure at your property site, which is easily erected on your roof once rights are obtained. Your dedicated fixed wireless connection is free from miles of cables that are at risk of damage from construction, natural disasters, and other factors beyond your control.
Fast Installation

— Your services can be up and running quickly after roof access is secured, typically within 10 days.

Customer Service

— A dedicated number gives you direct access to a live technician if you experience service issues.

Guaranteed Reliability

— Enjoy an exceptional Service Level Agreement (SLA) of Enterprise-Class reliability.

Scalable Bandwidth

— Usually on the same day, even within minutes.

No Data Caps

— Enjoy full network speeds with no caps on your connection.

MPLS Core Network

— Multi-protocol Label Switching (MPLS) core network is designed for fast rerouting and core redundancy.

Low Latency

— Your VoIP (either SIP or Hosted PBX) and other latency-sensitive applications will run successfully.

FCC

— Each dedicated internet & ethernet link has an FCC license to ensure your connection maintains reliability and security.
Fun Facts for High-Speed Fixed Wireless Internet
Here are some interesting statistics about this technology:
Fixed Wireless Internet & Networking Solutions for Business
MHO tailors your fast, FCC-licensed, dedicated point-to-point fixed wireless connection to match your specific business needs, with 99.99% guaranteed uptime. Contact us today to check availability in your area.