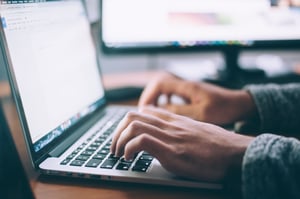 The new 5th generation of wireless technology is here! At least one major carrier is already advertising nationwide 5G coverage (whether it is actually available nationwide or not is still in question), and trumpeting the incredibly high speeds that are now available. Another touted its 5G coverage during the Super Bowl, tugging at hearts by emphasizing first responders using 5G to save lives. But its service is only available in parts of 31 cities, and only for customers who have purchased a 5G-compatible phone.
What can we expect from 5G? "The experts" envision download speeds at 10 Gbps and latency of a single millisecond. Of course, that's not the speed you see this year, or even next. In spite of the hype, 5G coverage will not blanket the nation for some time, if ever. Still, some carriers have measured initial speeds at four times the speed of 4G.
The 5G Landscape of the Future
When the full scope of 5G technology is finally realized, it will surely have a lasting impact on our society. Drones streaming data in realtime and firefighters locating victims in smoke-filled buildings with 5G-enabled visual imagery will one day be a reality.
Self-driving cars and trucks are already being tested in anticipation of 5G-connected cityscapes and roadways. Real time transmission of data will actually happen clearly and in real time. We will be connected as we have never been before. One day.
Until then, huge investments must be made into software and infrastructure. Because 5G is a wireless, cellular communication protocol that travels at a higher frequency than 4G, it reaches across shorter distances. This means new cellular towers will sprout across cities and counties like corn stalks in Iowa to handle the growing demand for seamless, high-speed, low-latency coverage.
Where Business and 5G Do Not Meet
The Internet needs of businesses will not be met by 5G technology; in fact, the design of 5G makes scaling it until it can replace wired broadband or fixed wireless virtually impossible in terms of coverage, cost, security, and overall dependability.
Coverage Issues
In order to provide adequate coverage of 5G to replace a company's (or anyone's) main Internet connection, cellular companies must add many small cells, or distributed antenna systems (DAS) to meet demands. These low-power nodes only cover a few hundred square feet, and their effectiveness depends on the number of users it must support at any one time.
Moreover, the amount of data these nodes must carry, and the expected speeds, require them to be connected to area macro cells and Mobile Switching Centers by — you probably guessed it — fiber or fixed wireless connections! Ergo, the more cell nodes are required, the greater the demand for fiber or fixed wireless Internet connections.
5G does have the potential to reach rural locations before broadband options, but it might not ever reach everyone. Steve Berry, a Washington lobbyist for smaller wireless companies, said the costly build-out required to achieve 5G will turn an existing "digital divide" between rural and urban America into a "digital divide on steroids."
Security Issues
"The adage 'what's everybody's business is nobody's business' has never been more appropriate—and dangerous—than in the quest for 5G cybersecurity." So claims a recent article from the Brookings Institution on the challenges of security with 5G.
Tom Wheeler, Visiting Fellow, Governance Studies, Center for Technology Innovation at Brookings, and David Simpson, Professor, Pamplin College of Business, Virginia Tech, and Former Chief of Public Safety and Homeland Security Bureau at the FCC, laid bare the primary security issue:
"Because 5G is the conversion to a mostly all-software network, future upgrades will be software updates much like the current upgrades to your smartphone. Because of the cyber vulnerabilities of software, the tougher part of the real 5G 'race' is to retool how we secure the most important network of the 21st century and the ecosystem of devices and applications that sprout from that network."
Hasty deployments that are already overshadowed by the inclusion of possibly tainted Chinese equipment in infrastructure will lead to numerous security vulnerabilities. These open doors to heinous incursions can cost companies billions of dollars, as well as the of lost consumer confidence.
Dependability Issues
Delivery of mobile wi-fi is flexible at best, and made more difficult with the billions of IoT devices demanding service. At this point in time, 5G service that moves with high speed, low latency, tight security, and at least 99.99% uptime reliability is an unrealized dream of the cloudy future. The businesses of today and tomorrow need solutions now, and even more dependable solutions for the future.
Reliable Business Internet Now and in the Future
5G will bring benefits, but it's safe to say that the need for a better Internet connection isn't going anywhere. MHO fixed wireless provides the following Internet and data solutions now and in the future:
Guaranteed Reliability - MHO Dedicated Internet Service provides you with the fastest route to the Internet. Our carrier-class, point-to-point microwave technology extends the last mile to your premises with a Service Level Agreement (SLA) of Business-Class reliability.
Low Latency - Your VoIP (either SIP or Hosted PBX) and other latency-sensitive applications will run successfully.
Fast Installation - Our installation team will have your services up and running quickly after roof rights are secured.
An MPLS Core Network - Multi-protocol Label Switching (MPLS) core network designed for fast reroute and core redundancy.
Scalable Bandwidth - Scalable bandwidth from 10Mbps up to 4Gbps. Most requests are handled the same day or within minutes.
Unparalleled Customer Service - If you experience service issues, we'll have your network back up-and-running within two hours.
Fixed wireless is the ideal solution for all types of businesses and industries. Call (877) WANT-MHO to check availability in your area and to learn more about fixed wireless Internet and data solutions for your company.