The future is the metaverse, autonomous devices, AI and everything with wheels going electric.

What Does This Mean for Your Network?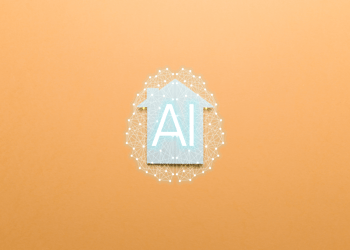 CES® 2023 had a clear theme. This year's Consumer Electronics Show, sponsored by the Consumer Technology Association®, clearly demonstrated that electric vehicles and smart devices are the future. We are entering a world where everything is or will be automated and powered by electricity. From the electric vehicles on our roads, tractors on farms, boats in the water, race cars, to warehousing electric vehicles and machines, there are many more examples.
All this breeds some intriguing questions:
Where will the energy come from to support this transition?

How will this interact with network capabilities?

Will these machines need Internet and data access?
There are also the supporting technologies of electric, smart devices, and automation that still face numerous challenges. This includes lidar cameras, sensors, software, communication, battery storage, and data transmission. These questions are all yet to be answered. We saw many companies showcasing their innovations at CES 2023 that are striving to develop solutions, with some of them having promising success.
Here are some of our favorite things from CES 2023
The most notable examples of future tech in our option were as follows.
The Next Level of Human-Machine Interaction
Number one on our list and many of the lists was the BMW iVision Dee concept car. This concept had an amazing amount of technology and engineering, including:
E Ink technology allows car owners to configure the car's exterior with 32 different colors.

Dee has a "digital soul, a personality not only with a voice but with facial expressions, too."

Dee's head-up display

, featuring four levels of interaction, which BMW calls its "mixed reality slider," actually allows the driver to bring along all their friends virtually.
Massive Construction Tech
The Caterpillar Mining Dump Truck was truly a two-story site to see. Not because of its size, but because it is electric powered. This truck could be a game changer in bringing mining emissions way down (as long as we can figure out where the energy comes from to support the huge amount of vehicles in large scale mining operations). Oh, and the best part is that they are looking to make this controllable from stations that could be hundreds of miles away. Imagine going to the office to drive your dump truck instead of facing the hazards of a mining operation in person? As long as your internet works, it's a game changer. Of course, trucks powered with Cat MineStar Command already operate autonomously around the world. Over the past nine years, Cat autonomous trucks have hauled more than 5 billion tons of material.
Active Exoskeleton Technology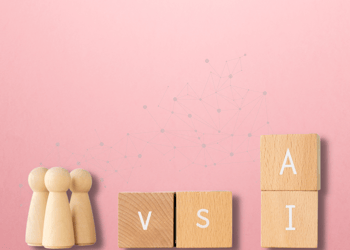 Engadget named German Bionic Apogee as the best wearable and we agree! The exosuit that they created could be a game changer in helping workers do physical work without excessive strain. It also analyzes data about worker activity. It will only be available in commercial and warehouse settings to start.
Compensation for lifting and walking

Built-in task assist

Fully customizable fit

Floating connectors for comfort wear

Performs real-time monitoring of the worker
Metaverse Medical Tech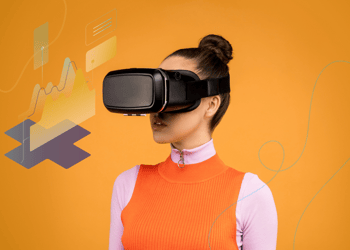 Metaverse is coming to medical technology. Abys Medical has created the Surgiverse suite out of the metaverse. This looks like something from the Holodeck in Star Trek. It is a cloud-based platform that structures surgical strategy and has the capability to use holograms and visualization of information. This is just a taste of the connected medical world that will become ever more reliant on data and internet connectivity.
What Are the Supporting Needs for These Technologies?
Without question these emerging technologies will need the backbone of a strong Internet connection and infrastructure to support their vast needs. This will include a mix of 5G, Starlink, fiber, and Dedicated Wireless Internet (microwave technology).
How much more capability will be needed? These technologies are not here in mainstream operation yet, but look at current data demands:
In 2021, people created

2.5 quintillion bytes

of data every day.

In 2022,

70%

of the globe's GDP underwent digitization.

In 2022,

91%

of Instagram users

engaged with brand videos

.

In 2022, users sent around

650 million Tweets

per day.

By the end of 2020,

44 zettabytes

made up the entire digital universe.

In 2022,

333.2 billion emails

were sent every day.

By 2025,

200+ zettabytes

of data will be in

cloud storage

around the globe.
These and more astonishing numbers demonstrate the massive need that even more data-hungry technologies will demand.
High quality data and Internet connectivity providers will be vital.

Multiple connections for

diversity and redundancy

will be necessary to guarantee uninterrupted connections and high-speed data flow.

The ability to scale quickly as new needs and challenges arise will be essential.
Fixed Wireless Internet and Networking solutions will become vital to fill the need for this increase in synchronous data flow and reliability. Contact MHO for more information and availability in your area.