When working with MHO, we strive to make every customer's journey to connectivity as seamless and quick as possible. From establishing a line of sight (LOS) to handing off their connection; we are with you every step of the way!
Take a look at how we're able to deliver a reliable connection of 99.99% uptime with faster install times than traditional carriers. We can get you up and running within 10 business days!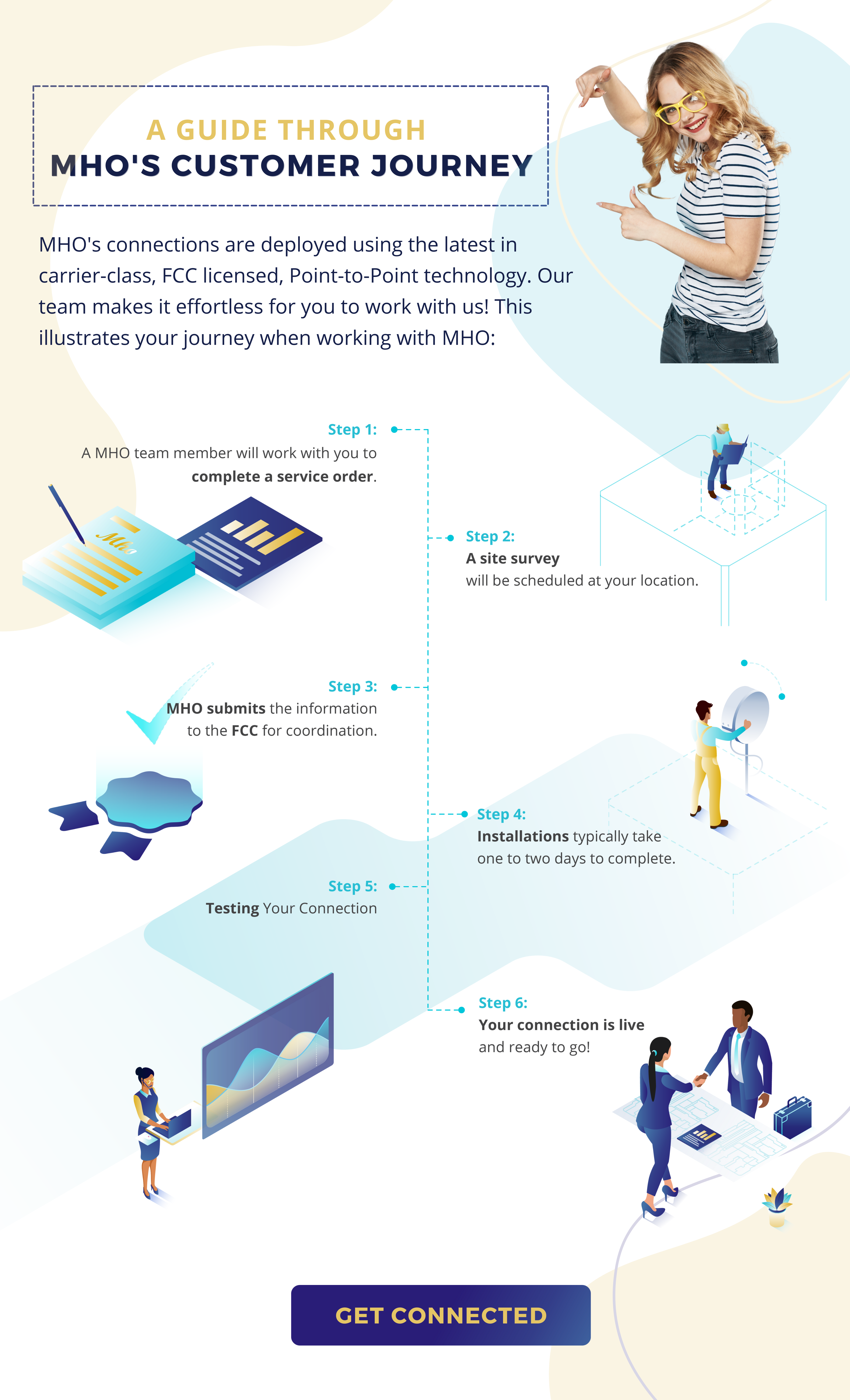 If you're interested in getting the best service possible, click on the link above to see if we can service your location.