A Deeper Look Into Why Your Tenants Do or Don't Stick Around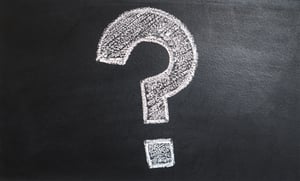 While tenant retention strategies abound, it is also a good idea to look at some of the top reasons sales representatives heard when a business tenant moves out. It's often a number of factors that combine to cause the decision to leave. Here are the most common.
More Space is Needed
One of the most common reasons given for commercial tenants moving out is the lack of available space. Their business is growing, which is a positive-oriented problem for them, but a bad one for you as their landlord. They need room for expansion and for whatever reason, you cannot provide it.
The fault here can be on both sides. In the initial interview phase, the prospective tenant wasn't looking that far into the future and considering expansion, and/or the property owner or sales person did not broach that subject with the prospective tenant. In either case, no one anticipated the need for additional space and now that need has arisen, and the only option is another location.
The possibility may exist for the property owner to steer the tenant toward another property he or she owns that would afford more space. In many cases, however, a good tenant is lost and the process to retain a new one begins again.
A Better Deal was Available
All businesses actively seek ways to cut costs and increase ROI, and commercial property tenants are no different. In fact, a proposed raise in the rental fee can prompt this kind of decision. Especially if the property owner has not done his or her homework regarding other local and similar properties, and raises the rent above the going rate.
If a business can relocate and realize a substantial savings, even factoring in the cost of moving their operations, they would be foolish not to make such a move. Of course, that doesn't help the property owner, who may have had unforeseen circumstances arise that precipitate a raise in rental fees.
Whenever possible, a proposed raise in rent should be accompanied by a raise in the quality of available services or some other amenity. If the property owner can offset the proposed raise with a realized benefit for the tenant, this is always a good tenant retention strategy.
A Need to Lower Operating Costs
This reason is different from the above, in that it considers more factors than mere rental fees. The cost for rent may have remained stable, but other costs have risen to the point where relocation is a must. This can be from property-related issues like rising utility or technology costs, or it could stem from outside factors, like a change in shipping arrangements or the quality of the neighborhood.
The property owner may not be in a position to offer any incentives for the tenant to stay in these cases. A technology upgrade may be possible, but circumstances that are beyond anyone's control can occur that make it a burden for the tenant to remain. In any case, there are few tenant retention strategies to employ here unless the owner manages other properties that may present a better option for the tenant.
A Need or Desire to Modernize Equipment and Facilities
Growing businesses need growing technology available to meet their ever-changing demands. Sometimes, just plainly stated, the internet service in the building really stinks. This can be the case in older buildings that are overdue for facility upgrades. Older, outdated services are a valid reason that more and more tenants are moving on to better locations.
Some companies have simply outgrown the technology a building offers, and the nature of their business demands that they be at the forefront of technology, or at least appear to be tech leaders. Reality or perception, if it is an important factor to their business, they will move to a new location.
"We recently moved to a new space for two reasons; our current lease was completed and we wanted to move to a building that provided better infrastructure capabilities. Initially, we were not looking for a completely new space, but the downtown Denver market was saturated, so we leveraged the space availability. We found a building that offered a stronger physical footprint, cheaper lease rates, and had a much stronger voice & data access routes for providers." Jeff Gammon CIO, CollegeInvest.
In our current tech-heavy business atmosphere, upgrading to the most modern, secure, and reliable internet and networking solution is a tenant retention strategy that just makes sense. No matter your type of commercial building, you need to provide the best possible technology for current and prospective tenants.

Are you looking for options to provide multi-tenant commercial internet service? Drop us a line at MHO. We have several levels of service available, all without bandwidth caps or similar impediments, in order for your tenants to enjoy superior service.