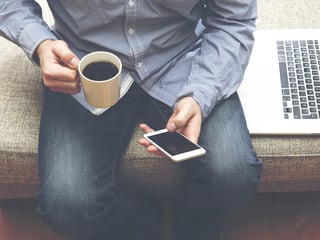 One of the biggest new developments in the business landscape of late is real-time communications. This is a technology that's offering up some opportunities for businesses to connect -- both within and without -- and carry on in ways that weren't possible just a few years ago. Even as these new opportunities have emerged, though, so too have new challenges cropped up.
What Benefits are Provided With Real Time Communications?
Tools like Internet of Things (IoT) and bring your own device (BYOD) operations can add a lot of value to operations.
Improved flexibility. BYOD allows for employees to work remotely and on various time zones.
New monitoring capability. IoT devices routinely gather information that can be used, as part of an analytics program, to learn new things about customer behavior, inventory management, and more.
Better customer service. Real time allows for faster, better communications not only with employees within the business, but also for customers. Customers can contact a business through a website directly with chat functions, or as part of a larger overall customer contact scheme using social media.
What is Real Time Communications Doing to My Network?
Though real time communications mean plenty of benefit, they also can bring a lot of trouble for a system as well.
Network exposure. Real time communications can open up new potential points of attack for hackers. IoT devices are often located remotely and with less-than-powerful security. And BYOD systems may be indifferently maintained.
New and more upgrades. For either IoT or BYOD, it means many more and new devices on the network as a whole. In order to present any semblance of security, that means frequent software updates. That puts a strain on any network from the sheer volume of downloads.
Increased data use. This is especially true in IoT operations; a lot of new data is generated by such devices and needs to be transferred along your network. That increases use and may affect overall network performance.
Should I Take Advantage of Real Time Communications?
For those who want to get the most out of real time communications, yet understand what it can do to a network, just get in touch with us at MHO. We can offer a variety of connectivity types ranging from 10 Mbps to multiple Gb, which will provide plenty of bandwidth at the right speeds to open up access to the full range of real time communications options.