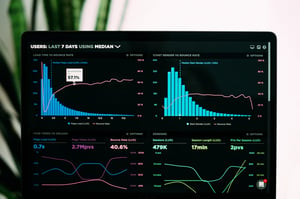 There are many difficulties and challenges in scaling a company. Leadership conflicts can evolve, leaving former partners at odds. Adding the wrong team members to the mix can cause conflicts that slow growth. It can also be too soon to scale, and your organizational structure and cash flow will surely bear this out, albeit too late.
Scaling is about efficiency and sustainability — what will both help us grow and grow with us — which crucial technologies can facilitate. The following list of SaaS and tech tools can help you scale your business while saving time and money.

HubSpot CRM has free tools for everyone on your team, and it's 100% free with expandable options for larger businesses. All-in-one marketing, sales, and service software solutions are simple to use and scale smoothly with your business.

Salesforce is a customer relationship management solution that brings companies and customers together. It's one integrated CRM platform that gives all your departments a single, shared view of every customer. Many other SaaS platforms integrate with Salesforce, making it especially versatile for the scaling company.

Asana is a tool for organizing personal or team work, basing the system on individual tasks framed into bigger projects. Stop missing deadlines and end work chaos with this cloud-based solution for team communication and collaboration.

LastPass is a software solution to securing every password-protected entry point in your business. The LastPass browser extension uses a strong master password to grant access to all your import sites, or protect them from unwanted intrusion.

Test your company network for security issues and train your workforce in cyber security with KnowBe4. Employees are always the weakest link in your IT security, but this solution helps you eliminate that threat with training and resources for your company.

JIRA Service Desk is software built for both internal and external support. Employees and customers can submit help requests to your support team through a customer portal, email, or through an embedded widget on your site. Teams like yours can provide support across IT, HR, legal, finance and more.

Twilio is a cloud communications Platform as a Service solution that allows software developers programmatically to make and receive phone calls, send and receive text messages, and perform other communication functions using its web service APIs.

Guru takes all of your company's content and morphs it into an active network of knowledge that learns and grows. Share and get information from your teams. Easily integrated with Slack, emails, and your web browser.


Zoom provides remote conferencing services using cloud computing. Zoom offers communications software that combines video conferencing, online meetings, chat, and mobile collaboration.
Scaling your company involves growing your people, apps, tools, and network. MHO can grow with you, providing scalable Internet and network solutions as you expand. Call or contact us online to discover how we can help you.
What are some of your top tech tools and insights for scaling a business?