Podcasts are a communication medium that fit into our busy lives. Listeners can enjoy a podcast on their favorite topics while they drive, shop, garden, exercise, or just relax. Podcast listeners are also typically loyal to their favorite programs. Whether they listen for learning, business acumen, news, trends, or simply fun, dedicated listeners often make sure they are notified when a new episode is available.
MHO has assembled this top technology podcasts list to provide IT leadership with the tools that will enhance their knowledge base and increase productivity. Sometimes our thinking needs to be stretched and challenged in order to grow. Some of our recommendations might not be the most popular, but have great content.
Brakeing Down Security Podcast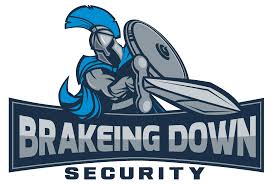 This podcast is all about the world of Security, Privacy, Compliance, and Regulatory issues that businesses face in today's workplace. The title envisions "putting the brakes" on cyber intruders, and the hosts "break down" the essentials of cyber security. Sponsored by Vuln Management and rated 4.8 out of 5 by listeners, co-hosts Bryan Brake, Brian Boettcher, and Amanda Berlin teach concepts that aspiring Information Security Professionals need to know, while refreshing the memories of long-time IT security staff.
The Cyber Wire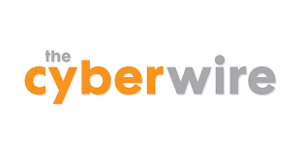 This top-rated podcast earns a 4.9 out of 5 from listeners for its combination of humor, great guests, and factual news concerning critical cyber security topics of today. Each concise, daily briefing lasts about 20 minutes and provides up-to-date information and analysis on current cyber security news of interest to techs, geeks, and IT professionals. The Grumpy Old Geeks segment is a listener favorite. This podcast needs to be part of your daily routine.
Codebreaker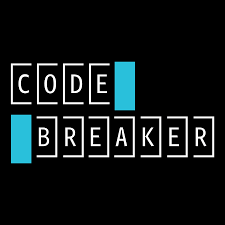 Codebreaker, by Marketplace and Tech Insider, is a 4.5-rated podcast that dares to ask – and answer – the fundamental questions about technology that consume us every day. From "is it evil?" to "can it save us?" – it's up to you to listen, decode and decide. Other popular topics include technology crossing borders, encryption, and alternate reality. Host Ben Johnson presents topics in a quirky, yet informative manner that makes listening easy and retention high.
The Secret History of the Future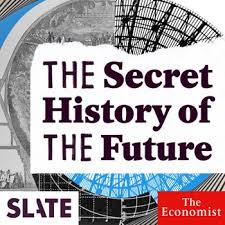 No top technology podcasts list would be complete without The Secret History of the Future. In their own words, "Journey into the past, and you'll discover the secret history of the future." This 4.5-rated podcast examines the history of cyber attacks, from the world's first in 1834 to 19th-century virtual reality and beyond. Hosted by The Economist's Tom Standage and Slate Magazine's Seth Stevenson, listen as they shape our understanding of modern technology by connecting it to historical precedents. Fun historical podcast episodes are presented in the storytelling genre, such as "Dots, Dashes, and Dating Apps" and "Salvation in the Air."
Developer Tea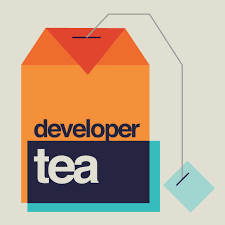 Top-rated (4.9 out of 5) and with well over 13 million downloads, Developer Tea exists to help driven developers connect to their ultimate purpose and excel at their work so that they can positively impact the people they influence. This brief podcast hosted by Jonathan Cutrell, co-founder of Spec and developer at Clearbit, ranges between 5 and 15 minutes per episode. Like enjoying a brief cup of hot tea, they provide concise, thoughtful bits of coding/building info in a soothing, relatable way that any background can follow.
How I Built It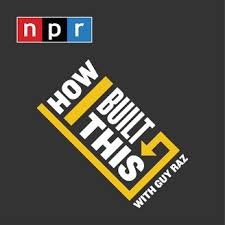 Host Joe Casabona shares insight from product developers and engineers to help aspiring entrepreneurs and small businesses in every aspect of bringing goods and services to market. Rated at 4.1 out of 5, How I Built It episodes are typically 45 minutes long and provide actionable and practical help for listeners. Subscribe and listen regularly to learn real processes for launching, and evolving your business.
The world of blogs, Vlogs, and podcasts is growing. Our top technology podcasts list may differ from yours, and we know that you may have favorites as well. We hope this list augments your listening time with valuable options to boost your knowledge and expertise.
Is your favorite podcast not on the list? Leave a comment below to let us know who we should listen to next!