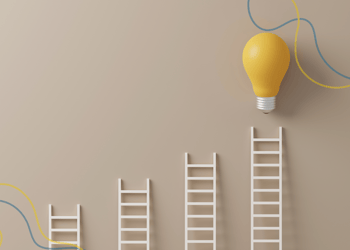 In the historically solvent and stable IT industry, 2022 became a major outlier that saw the introduction of numerous layoffs and retrenchments. High-interest rates, lower marketing spending, and even increased regulatory scrutiny have caused many large companies to rethink priorities and even rescind job offers.
So far, 2023 shows no sign of letting up, as more major IT companies continue to slash their workforces. Among the notables are:
Ericsson - 1,400 staff in February

Twilio - 1,400 staff in February (2nd round)

Yahoo - 1,600 staff in February (20% of the entire workforce)

Zoom - 1,300 staff in February

Dell - 6,650 staff in February

PayPal - 2,000 staff in January

IBM - 3,900 in January

Alphabet/Google - 12,000 staff in January
This may be good news for your company if you're in the market for talented and skilled engineers and IT professionals. As you can see, a huge pool of talent is now available. A Gartner survey from Nov-Dec 2022 showed that 86% of CIOs still believe they are facing more competition for qualified talent.
Plus, under pressure to work harder to save their jobs, many IT professionals are willing to test the waters elsewhere and seek new avenues of employment.
Given the breakdowns, is now the time to find great talent for your IT and tech team?
Hiring the Best Talent Can Help Your Company Improve
These massive layoffs can be a great opportunity for your company. As the ranks of these top IT companies thin out, you now have access to incredible talent in a less competitive market. How can these additions spark improvements in your company?
New Energy
What new energy can new talent and ideas bring to your company? A sense of excitement about the possibilities, new challenges, and more can spread throughout your organization to create a groundswell of new life.
Modernization
New talent can bring modern innovations from the most advanced companies to help improve your company processes. Remote work innovations, cybersecurity advances, automated customer service, AI-driven technologies and insights, automation, cloud-based applications, new workflow practices, modern supply chain management, and more can all be learned from these professionals who already possess this knowledge and the skills to implement it.
Product Development
A great time to develop new products is during an economic downturn or slump. Use your new talent to bring new ideas to the table and implement new strategies. Prepare for the time when things improve and there is a better market for your products and services. The new IT talent you gain now could be pivotal in bringing an entirely new revenue stream to your company.
Best Ways to Find New IT Talent
Where can you find this new pool of IT talent? If you want to recruit the best talent available for your company's needs, determine what type of professional you can best use and create a desirable package of benefits and compensation. Keep in mind that while you may offer a bit less than major companies, a flexible package and new opportunities for growth and development are often attractive to this generation of workers.
Advertise Your Needs
After you create a compensation package, determine what skills and talents you need most and place ads for your needs in relevant job search sites. Many of this generation turn to the Internet and digital job boards for leads, so be sure your company's job listings appear favorably in the top IT categories.
Indeed

Zip Recruiter

Built In

Dice

LinkedIn

AngelList

Hired

CrunchBoard
Look for Talent in Struggling Companies
IT professionals who are still working in struggling companies are likely wondering how long their jobs will last and be open to investigating new opportunities. Browse LinkedIn and other professional listings for IT talent at companies you know have had previous payoffs or may be considering one. Their IT employees may be open to discussing a new position with your company.
Check local news releases for pending layoffs

Area job referral services also routinely receive notices from companies planning to lay off workers; they can usually provide a list of recent companies

Ask your current IT workers for recommendations from people they know
IT Company Acquisitions
If your company is in a position to purchase another struggling IT company, you could acquire significant assets and talent for a song, figuratively speaking. Some may also come with new ideas for development, existing patents, or other riches that could prove useful to your company, as well as a deep pool of talent and skills.
Invest in Reliable IT Infrastructure Now
Regardless of how you bolster your IT department with new talent, you also want to be sure you have the networking resources in place that allow you to scale and expand as needed, quickly. MHO Fixed Wireless Internet and Networking is the ideal solution for modern businesses. Easily scalable to keep pace with your company's growth, fixed wireless offers reliable service and security, fast installations, high data speeds, and excellent customer service.
Why not review some of our case studies to see how MHO fixed wireless has solved many different companies' growth and expansion problems while positioning them for even greater growth in the future?
Contact MHO today to learn more about fixed wireless Internet and networking solutions for businesses in your area.