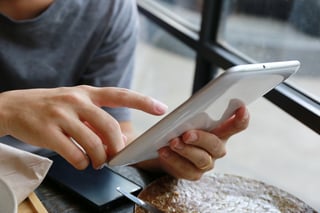 A quote, commonly attributed to Franz Kafka, sums up the nature of redundancy and its ultimate value: "Better to have, and not need, than to need, and not have." We live our lives according to this principle in one way or another: we hide a front door key near the house, we carry spare tires and jumper cables in our cars, we buy generators and stock freezers. Redundancy is not a waste of time, as long as it's used the right way.
How Much Redundancy Do I Really Need?
Knowing how much redundancy you really need is the biggest step to straddling the line between wasteful excess and dangerous scrimping.
Check your applications. Start by considering what applications you have running. If you're managing client-facing web chat applications, large-scale analytics processes or similar matters, you may need quite a bit more redundancy to ensure that all those connections are up and running at any time. An internet outage is disastrous for any business focused on cloud-based systems.
Map your locations. A single building generally needs less redundancy than a widespread operation with multiple locations. This is especially true if your various locations are interdependent and use networking tools like software-defined wide area networking (SD-WAN) to carry out normal operations. With proper planning, multiple locations can serve as redundant backups for each other, with one stepping in as another goes down.
Study your information. If you're hosting a lot of sensitive information, chances are it needs to be accessed frequently and only by certain users. The last thing you need is a network outage or internet failure getting in the way or obscuring a hacker trying to break into systems. The more sensitive information a business has, the more it needs to be protected, which is why some businesses have federal regulations applied directly to their operations.
Consider your operations. If your organization is customer-facing over the internet, you have big shoes to fill. Customers expect near-total uptime; 70% of the top 100 websites had three-nines uptime or better. Half the businesses that experience a total data loss fail within six months. Not having sufficient uptime interferes with the customer experience and increases the chances that customers will jump ship.
How Do I Make Sure I Have Enough Redundancy Built in?
If you're concerned about the amount of redundancy built into your systems, get in touch with us at MHO. We'll help you determine how your internet service can provide the correct level of redundancy you need to move your business forward.