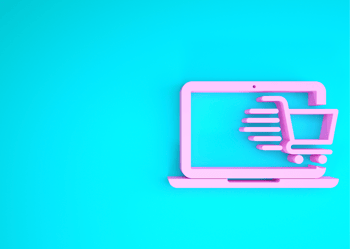 Welcome to the new normal! It may not quite seem like things are back to how it was as we previously understood it, but the new normal has definitely carved its niche in the ecommerce world. And this means many companies will need to upgrade to meet new ecommerce network requirements.
Ecommerce has enjoyed steady growth for the past decade. A significant number of consumers "prefer ordering products online over in-store shopping due to several benefits offered in terms of convenience, cost, variety of choices, and lead time."
Initially, there were slowdowns in ecommerce with consumers shunning the in-store purchases and preferring to shop online. The surge in online orders put an unprecedented strain on logistics and transportation services of e-commerce companies throughout the world. But now, we are moving to a post-COVID world.
Some of the permanent impacts of this new normal will include buying habits and the growth of Ecommerce. In 2020, the market size was $72.95 billion and expected to grow to $113.59 billion. With all of this growth comes many challenges, including network and Internet needs.
eCommerce, Warehousing, and Automation
Modern warehouses and distribution centers are rapidly adopting more automation, due to rising labor costs, rapid growth of ecommerce, and a growing demand for rapid order fulfillment. The modern forms of warehousing automation rely heavily on robust networking solutions to connect numerous IoT devices and sensors throughout the entire complex.
Automation enables more accurate and speedy order fulfillment. According to a recent study by Stitch Labs, the number one cause of inventory fulfillment issues is human error. Add to that the pace of human workers compared to automated systems. An article from Amware Fulfillment explains that in a fulfillment warehouse, walking is "the enemy of efficient order picking. In fact, it can comprise as much as 50% of the picking process – and up to half of your warehousing labor cost. Without the right system-aided picking process, you're paying order pickers to walk, not to pick."
Automation and this need for a robust network is a core component of competing in the growing ecommerce global market. Efficiency, automation, IoT devices, applications and systems all rely heavily on internet reliability, connectivity, and speed. And for new warehouses, the ability to install such a network quickly so operations can begin will be paramount.
Fixed Wireless Solutions for eCommerce Network Requirements
In order to have the key components to a robust supply chain of transparency, supply chain granularity, integration, and real-time agility, the foundation must be built on a trusted Internet network. Your ecommerce warehouse and wider supply chain needs can find the perfect solution for robust and reliable ecommerce network requirements with Fixed Wireless Internet and Networking from MHO.
Uptime and Reliability
Warehousing automation and fulfillment operations are constantly moving, with no margin for downtime that costs you serious financial resources. Your MHO Dedicated Internet service has a standard Service Level Agreement (SLA) of 99.99% availability. This is the highest level of uptime reliability in the industry. Plus, MHO's best-in-class 24/7 monitoring and support will have any problems solved quickly to keep your operations moving at the speed of business.
Speed
Among the most vital ecommerce network requirements for large automated operations is Internet and network speed. MHO fixed wireless Internet provides constant and scalable bandwidth from 20 Mbps to 1Gbps. Most requests for upgrades are handled the same day or within minutes. Plus our Multi-protocol Label Switching (MPLS) core network is designed for fast reroute and core redundancy and low latency to support web enabled and IoT applications.
Security
MHO's state-of-the-art fixed wireless Internet and networking solutions offer the best in secure connections with FCC licensed, point-to-point microwave radio technology. Your communications and networking will be totally secure and reliable for a wide range of important applications.
Fast Installations
As new warehouses and distribution centers go up, you need your networking solutions to be up and running quickly to meet demands. With a fiber installation, this can take months! The MHO installation team will have your services up and running quickly after roof rights are secured. Some vast warehousing and distribution center installations may require more extensive infrastructure and take a bit longer, but we guarantee most installations within 10 business days.
Redundancy Solutions
Redundancy is a must with vital warehousing and supply chain operations. MHO Enterprise delivers a strong, reliable connection using the latest in Carrier Class, FCC Licensed, Point to Point microwave technology. Your company can use it either as it's primary connection or for a secondary connection to minimize the high cost and aggravation associated with downtime.
Need more proof? Discover how Incipio was left in a bind with another networking company and MHO had their new warehousing and supply chain operations up and running in only nine days!
Contact MHO online or by phone at 877-WANT-MHO to inquire about availability of our fixed wireless Internet solutions for eCommerce network requirements in your area.