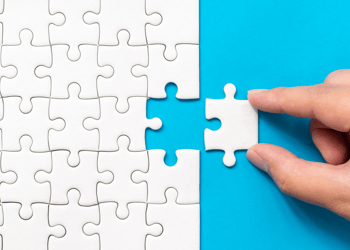 Companies have many choices when building out IT and networking departments. The question of using a channel partner or buying direct from vendors is common. As a channel partner, you are trusted and companies often prefer your assistance in the vetting process.
Going directly to specialists like you saves companies time and money in research and requirement matching. As a channel partner, you can provide the best solution and demonstrate why that solution is the best fit for your company's needs. This is why knowing the advantages and details of a partner relationship is important.
Everything operates smoother when technologies and channel partners are acquainted with each other and have a strong relationship.
What are the pain points channel partners experience when working with fiber carriers or wireless providers not named MHO?
Not all internet service providers are created equal. At a more granular level, not all dedicated wireless internet service providers can do what MHO can. The feedback we receive from channel partners specifies some deficiencies with fiber internet with our wireless competition. Here are just a few highlighted areas:
Fiber build delays-or permits are required and hard to attain/no fiber available/high fiber build costs
Connection speeds can often cause company wide issues
Unreliable service or slow connectivity hurting the productivity of a customer's business.
Bad customer service and response times from carriers
Chasing tickets or hunting down a service representative to get answers
Needed diversity from current fiber solutions
Redundancy and backup connections
Downtime costs
Advantages of Having MHO Dedicated Wireless Internet in Your Channel Partner Portfolio
MHO dedicated fixed wireless Internet provides significant benefits for channel partners who may want to include our services in their offerings. Fixed wireless Internet from MHO uses the latest in point-to-point microwave radio technology for secure, reliable connectivity that isn't affected by weather or environmental factors. Installation is much faster than fiber build outs, while speed and scalability are unsurpassed in the industry.
Some crucial advantages for channel partners include:
No chasing service tickets — MHO doesn't have major outages, saving channel partners time and effort from reestablishing connectivity.
Channel partners will love the immense selling point of direct access to MHO's engineering team to help them and their clients better understand and use the service.
We have some of the fastest installation timelines available. When a customer needs to be up and running quickly, MHO can make it happen and often within just a couple weeks.
Uptime is consistent and often exceeds fiber. This is because of the quality of technology used as well as the nature of microwave wireless technology. Customers are not exposed to the same level of possible interruptions.
Redundancy vitality! This is especially important when one of your customers wants to implement true redundancy and diversity in its internet. MHO gives your customers this fully scalable backup or primary option that is completely separated from a fiber connection.
How does access to the MHO engineering team provide an invaluable benefit? Here's an example: when a client purchases

Metro Ethernet from MHO

, our engineering team helps them lay out their network properly to prevent any traffic that could potentially cause backups or disruptions.
MHO partners are able to offer their clients simple, reliable and secure data solutions ranging from 20 Mbps — 1 Gbps through our fully-meshed wireless Ethernet network with Multi-protocol Label Switching (MPLS) core, built on a backbone of carrier-class, point-to-point microwave technology.
As an MHO Partner, you receive unparalleled support: from pre-sales and technical training, to marketing materials and post-sales support. Even more importantly, MHO data services are so simple and stable that your organization can be sales-ready in just a few hours. No complex product line to learn, no waiting days to find out if your client is truly eligible for our services, no surprises on installation charges, and no delays on getting your customer up and running.
MHO Supports Channel Partner Credibility with Customers!
In modern business environments, channel partners like you are often the specialists that possess the most widespread and intimate knowledge of the particular solutions they offer. They become the go-to vendor for a particular niche of services because they specialize in that narrow area of a particular market.
Going directly to the specialists in a particular area saves companies time and money in research and requirement matching. As a channel partner, you can provide the best solution and demonstrate why that solution is the best fit for a customer's needs. MHO supports you in this endeavor with its proven technology and track record of support and service.
If you are a channel partner seeking new vendors, contact us at MHO for more information on our offerings and support services.