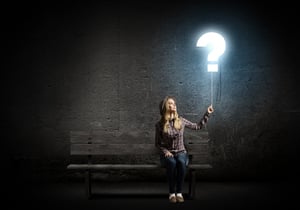 Different businesses have varying internet service needs to carry out their work. Some need an always-on, high-speed connection that can carry huge amounts of data. Others need a readily available, stable connection through which to carry out transactions. Once you have decided on the internet service requirements for your business, there are still some important questions to ask before committing to an internet service provider (ISP).
Each ISP offers basically the same service, but some of the particulars may differ between providers and locations. Here are some important questions to ask before contracting with any internet service provider.
What is Your Installation Time Frame?
Installation of the necessary infrastructure by your internet service provider can vary widely, depending on a number of different factors. If the building has previously been wired for internet service by this particular ISP (from service provided to a former tenant), installation and setup could be completed rather quickly.
If internet service is being installed for the first time, there are several factors that must be taken into account when figuring a time frame. Among them are:
Is there an existing conduit running to the building for fiber?

How close is my building to the fiber network?

Will connections need to be run for a distance? How (poles, underground, etc.)?

What type of internet connection is required (fiber, ethernet, fixed wireless, cable, etc.)?

How much outside infrastructure must be installed? Inside?

Will there be any delay obtaining the necessary construction permits?
Each of these factors will require a certain amount of time, and some may be affected by the weather, holidays, weekends, and obtaining the proper permits, if any are necessary. You should discuss these issues with any prospective internet service provider before signing a contract.
How Long Does it Take If I Need to Upgrade My Bandwidth?
The answer to this question depends mainly on the type of connection you have for internet service. For most consumer connections, it's a simple matter of rerouting your path to the internet through a different channel in the ISP's bandwidth throttling software. A simple call to customer service and a router restart, and you could be enjoying a much higher speed.
Other connections require a configuration change in other locations, or even installing a new connection to the building, which could involve obtaining new permits, digging, rewiring, and installing new hardware. Obviously, this could take a considerable amount of time.
If a probable or even possible bandwidth upgrade is in your future, be sure to ask about what is required and an estimated timeframe for such changes to be accomplished. It would also be wise to inquire about how much additional cost you would incur from needing such a system upgrade.
Is This a Best Effort Internet Service?
Most consumer-level Internet service plans offered today are known as best-effort plans. The label means that the advertised speed is the "best effort" the system could actually provide, and not your normal operating speed. For example, if you're paying for a 50 Mbps best-effort plan, you can expect to operate at speeds of about 10-25 Mbps. The 50 Mbps that was advertised is the "best effort" this service could possibly provide; not the normal usage speed.
Best effort plans are not bad, if they provide what you need for your particular applications. You typically share data lines that connect many customers, including the same uplink to your Internet Service Providers. That's why your connection speed fluctuates, depending on the traffic those around you. For at least 8 out of 10 consumers, best effort plans are a great option.
However, if your needs demand a steady flow of high-speed data transfer or financial transactions, and reliable always-on systems, you need a dedicated fiber connection. Don't assume when you call the local ISP that every connection is dedicated fiber. That would be far too expensive for consumers, and require much more infrastructure. Always be sure to discuss your bandwidth and latency needs with an ISP, and ask about dedicated vs. best effort plans that are available.
What are Your Service Level Agreements (SLA)?
How do you tell a good Internet Service Provider from a bad one? If they meet their service level agreements (SLA). An SLA is a contract between you, the subscriber, and an internet service provider that defines the level of performance that is expected.
Service elements of the SLA should include:
Specifics of services provided (latency, speed, package options)

Conditions of service availability

Standards for each level of service

Responsibilities of each party

Escalation procedures

Cost/service trade-offs

Repair and service guarantee
Management elements of the SLA should include:
Definitions of measurement standards and methods

Reporting processes

Contents and frequency

Early termination penalties

Dispute resolution process

Indemnification clause protecting the customer from third-party litigation resulting from service level breaches

Mechanism for updating the agreement as required
A survey performed by the US Federal Communication Commission found that one out of three internet users switched providers because they were looking for better price or performance. An ISP that fails to fulfill their SLA will have angry customers, lose subscribers, and face multiple lawsuits. Carefully examine any prospective ISP's service level agreement before completing a contract.
Where Can I Find a Complete Listing of Costs?
ISPs compete with other providers in the area and in their advertising, they all strive to present the best deal possible. What is advertised is generally not the final monthly fee you can expect to pay. There are always extra costs and taxes, depending on your area and level of desired service. Some of these costs can include:
Monthly service fee

Equipment rental fee

Connection fee

Service fee

Reconnect fee

Convenience fee

Voice/data fee

Data overage fee

Service plan upgrade fee

Monthly recurring charges

Federal taxes

State taxes

Local taxes

Early termination fee

Paper statement fee

Late payment fee

Unreturned equipment fee
Some of these fees will only apply if you change your package or have trouble paying your bill. You should always ask for clarification concerning what your monthly bill will include and how much it will cost.
In addition, you should also ask about any additional costs for installation. If additional infrastructure is necessary to connect your location to existing lines, you could be expected to pay these costs. Always ask for an installation cost estimate before signing any contract with an internet service provider.
MHO
provides innovative, high performance internet and ethernet services to help your business thrive. Are you looking for fast, reliable internet connections with little latency and a fast installation guarantee? Give us a call or
connect with us online
to learn more about the options available in your area.