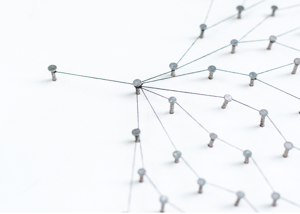 Metro Ethernet is a network that provides point-to-point or multipoint Internet and connectivity services over a metropolitan area. Currently, about 98% of all data traffic begins and terminates on an Ethernet network. Metro Ethernet was spawned from Local Area Network (LAN) technology, eventually replacing more low-speed Wide Area Network (WAN) technologies.
A common way to implement a Metro Ethernet connection is through multi-protocol label switching (MPLS). This method creates and uses short label paths between different nodes throughout a network, which allows all the network users to quickly communicate and share data. Metro Ethernet uses cables, fiber, or radio waves to make these connections. Overall, Metro Ethernet is a high-performance, affordable, and simply managed connectivity solution.
How Does Metro Ethernet Benefit Businesses?
Depending on the business ISP that you choose, you can enjoy a vast range of service features. Many of the leading Metro Ethernet providers offer these benefits:
Simplicity
Ethernet technology is built on 30+ years of technology and research that works because it is basically a simple concept. Businesses and organizations can easily connect branches and teams into a seamless network without the complications of converting signals or technology from site to site. Other services can also be supported, such as VoIP (voice over Internet protocol), video over Internet protocol, and other forms of securely transmitting data.
Savings
The single technology of Metro Ethernet allows for combining a variety of services, even those that require a larger bandwidth value. Such converged service offerings through a single communications landscape is eminently affordable, even for the smallest business. Older technologies like frame relay were more cumbersome and not nearly as cost effective.
Availability
Metro Ethernet is available in virtually every market. This means businesses and organizations can rely on a single ISP to connect all their sites and locations with centralized management. Wide availability also means a better guarantee of network redundancy to enable increased reliability and limited outages.
Scalability
Growing businesses need flexibility and the easily scalable nature of Metro Ethernet offers this to enable such growth as necessary. This includes scaling bandwidth needs as well as adding locations, partners, and services to meet growing demands, all from the same trustworthy ISP.
Speedy Installations
The speed of business has been defined tongue-in-cheek as "what I need, when I want it." Because speed is essential in business, waiting around for an Ethernet installation is not an option. Luckily, installation is relatively simple and quickly done. Basically, erecting towers and installing equipment takes a matter of days, not weeks or months.
Service Level Agreements
The SLA, or Service Level Agreement, you receive from your ISP details the guaranteed availability and services offered. Reputable providers can offer up to 99.99% availability, which means a huge boon to your business continuity.
MHO Metro Ethernet
MHO Fixed Wireless uses carrier-class, full duplex radios with the latest in point-to-point microwave technology. Metro Ethernet Service from MHO offers these select features:
We offer scalable bandwidth from 10Mbps up to 1Gbps and most requests are handled the same day, many within minutes of your request.

Choose almost any VLAN to connect your sites.

We offer special application support, like VoIP or video.

We offer Ethernet-based any-to-any communication over IP/MPLS networks using virtual private network (VPN) technology, and maintaining separate network domains as if they were on the same Ethernet LAN, regardless of locations.

We have a remarkable 10-day Installation Guarantee.

We keep you operating smoothly with our 2-hour Service Guarantee.

Our SLA includes a 99.99% Uptime Guarantee.

MHO Metro Ethernet is available in 7 major markets across the United States.
Contact MHO online or by phone at 877-WANT-MHO to inquire about availability of our fixed wireless Metro Ethernet Services in your area.