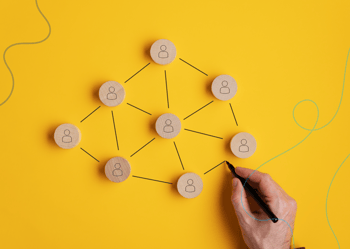 The world of IT thrives on constant change, and this can be difficult to keep pace with. With AR, VR, autonomous vehicles, ever-rising levels of data use and production, advancing communications, and the metaverse, it can be almost impossible to stay abreast of it all.
Where should you focus your IT department's attention? MHO recommends these top IT considerations for 2023.
Security
Protecting your IT resources and company against security threats is always at the forefront of important activity. As always, bad actors are always at work devising newer and more potent threats to your data, connectivity, and operations. What can you expect on the security front in 2023?
Cyber Extortion and Ransomware
Cyber Extortion and Ransomware will continue to top the list in 2023. Cyber extortion is a broad term that covers various attempts to force people and businesses to surrender sensitive data or money with threats and coercion. Ransomware "is a form of malware designed to encrypt files on a device, rendering any files and the systems that rely on them unusable. Malicious actors then demand ransom in exchange for decryption."
In 2022 alone, cyber extortion and ransomware were expected to cost companies in excess of $20 billion. In a new twist, cybercriminals have targeted schools, hospitals, and even government offices with these types of attacks — entities with much to lose. As these entities rely more on technology, the risks increase. Experts predict that 2023 could see more than $30 billion lost to cyber extortion and ransomware attacks.
Artificial Intelligence
Machine learning is no longer a tool of research and cyber security professionals — malicious actors now use this adaptive AI tool to create havoc. Advanced machine learning can now help bad actors to become more efficient at defeating common security protocols. Some examples can include:
Figuring out CAPTCHAs

Brute forcing passwords

Changing malware to avoid detection

Data scraping sites to facilitate advanced phishing attacks
While examples of these types of AI-supported attacks are yet to be seen, their potential is already present and recent developments in AI technology make it only a matter of time before they occur with growing frequency.
Emerging Technologies
Technological advancements carry the potential to be both beneficial and disruptive to businesses in 2023. Here are five we see among the top IT considerations for 2023.
No-Code AI
The proliferation of no-code AI tools allow businesses to build applications and systems without a deep knowledge of conventional programming. Visual interfaces and integrations with existing tools allow for faster information exchange, experimentation, and more.
The Maturing Metaverse
The maturing metaverse will facilitate more collaborative and multi-sourced experiences between users, with interoperable content across digital experiences that connect the general population and various levels of business and service providers. This will evolve as involved partners create more standards for interoperation.
Combining Physical & Virtual Worlds
The best example of this is the current explosion in 3D printing. No longer restricted to computer-aided design, new tech allows that design to be physically created from sophisticated printers that connect the virtual world to the physical realm.
Quantum Computing
Quantum computing takes advantage of quantum phenomena like superposition and quantum entanglement. Used in preventing the spread of the coronavirus, its ability to gather, monitor, analyze, and act on data at incredible speeds even helped us develop vaccines. This high-speed computing ability will be particularly useful in finance, trading, and detecting fraud.
Green Tech
More attention is focused on environmental concerns than ever before. Businesses will see new tech to help save energy, reduce waste and carbon emissions, and reduce our reliance on fossil fuels.
Top IT Considerations for 2023 and Reliable Internet Connectivity
As you review these and other top IT considerations for 2023, one thing is glaringly apparent: businesses will need reliable Internet connectivity solutions that can handle growing needs in a fast-paced technical environment. Fixed Wireless is a top-tier solution that offers significant benefits in speed, security, and reliability, and MHO's fast installations, superior customer service, and wide customization experience means your company can enjoy all the connectivity potential needed for current and future needs.
Contact MHO today to learn more about Fixed Wireless Internet and Networking, and availability in your area.