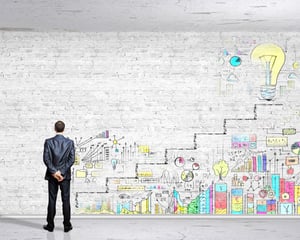 The Information Technology (IT) Manager in any organization has a complicated job. He or she is responsible for both physical and human assets that perform together to carry out a company's interests in the digital information and computing sphere. This is a critical role, and IT manager support is vital to your business' success.
While the human resources aspect of the IT manager's role is important, our focus here is on what an IT manager needs regarding physical resources. Obviously, without the necessary digital and electronic equipment, the IT manager has nothing to manage, and your business is dead.
However, as vital as physical equipment is to your company, it is basically useless in today's business environment without an Internet connection. Online commerce, cloud computing and storage, and the instant exchange of information all make up the lifeblood of today's modern company.
The IT Manager's Role
Managers charged with overseeing the Information Technology assets of any organization have a variety of roles and responsibilities. Anything related to hardware, software, and networking is under their care.
Some common requirements from IT Manager job descriptions include:
Manage information technology and computer systems

Plan, organize, control, and evaluate IT and electronic data operations

Design, develop, implement, and coordinate systems, policies, and procedures

Ensure security of data, network access, and backup systems

Identify problematic areas and implement strategic solutions in time

Audit systems and assess their outcomes

Preserve assets, information security, and control structures

Handle annual budget and ensure cost effectiveness
An IT manager has a broad job description, but most of what they do hinges on the security and quality of their company's Internet service. An appraisal of the list above demonstrates that much of what an IT manager needs is provided through an outside vendor.
What Your IT Manager Needs
If IT manager support is crucial to your company's success, procuring the best available Internet service should be at the top of your list. Once again, the list above contained items like network access, data security, backup systems, managing the flow of information, and handling all this in the most cost-effective way possible.
While much of this is on the IT manager's job description, it is really out of his or her hands to provide these assets or guarantee their level of dependability. For this, the IT manager needs to rely on a professional Internet Service Provider (ISP) that can offer everything your company requires at the best overall value.
Some critical requirements for the success of many business' include:
Fast connection / High bandwidth

Stable connection

Secure connection

Low latency

Quick installation

Dependable adherence to Service Level Agreements (SLAs)

Fast response to resolve any service issues

Scalable system with room for expansion
With such a dependable Internet connection in place, and with such a reliable provider, when critical systems go down, there is less panic and stress, less loss of money, and less inefficiency. Your provider supplies vital IT support when and where needed to get you up and running again quickly and keep you running longer.
MHO and IT Manager Support
MHO can make your IT manager's job much easier by supplying all the above-mentioned services for your company or organization. With MHO's Fixed Wireless Internet solutions, your company can enjoy high-speed, dependable, and secure Internet connections that keep you moving at the pace of business. Learn more about how MHO's innovative technology can help your business connect to the internet.
MHO provides innovative, high performance internet and ethernet services to help your business thrive. Are you looking for fast, reliable internet connections with little latency and a fast installation guarantee? Give us a call or connect with us online to learn more about the options available in your area.